The Ultimate Christmas Gift Guide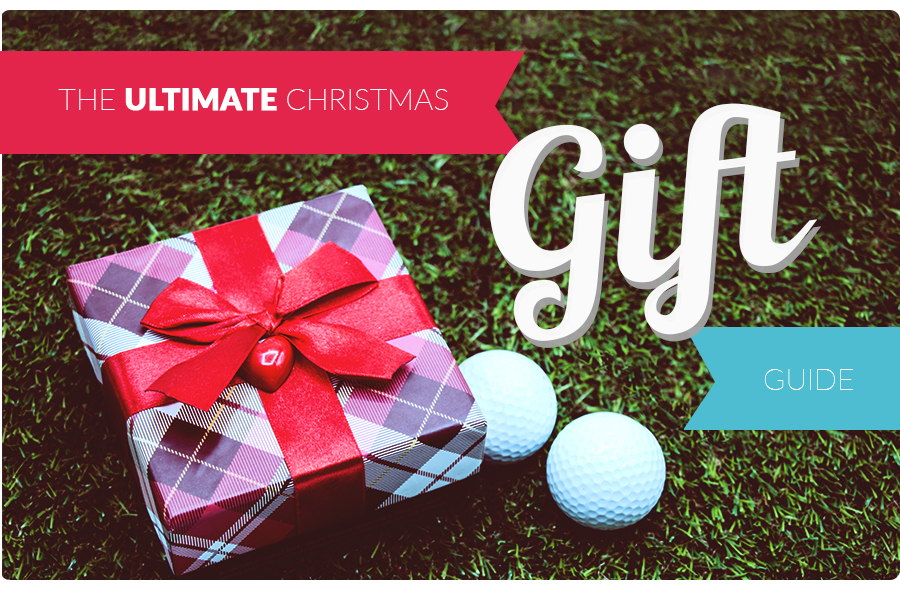 Looking for some inspiring Christmas ideas for the budding golfer in your life?

Whether it's your husband, your brother or perhaps your wife, we have a fantastic selection of the newest and most popular golfing gifts of the year. This year, gadgets such as GPS watches and electric trolleys represent some of the most exciting golfing products on the market, whether improving your game or just making life easier. As always, quality accessories such as golfing bags and new clubs are also highly sought after by golf hobbyists and professionals alike. Read on for our essential Christmas 2016 Golfing Gift Guide.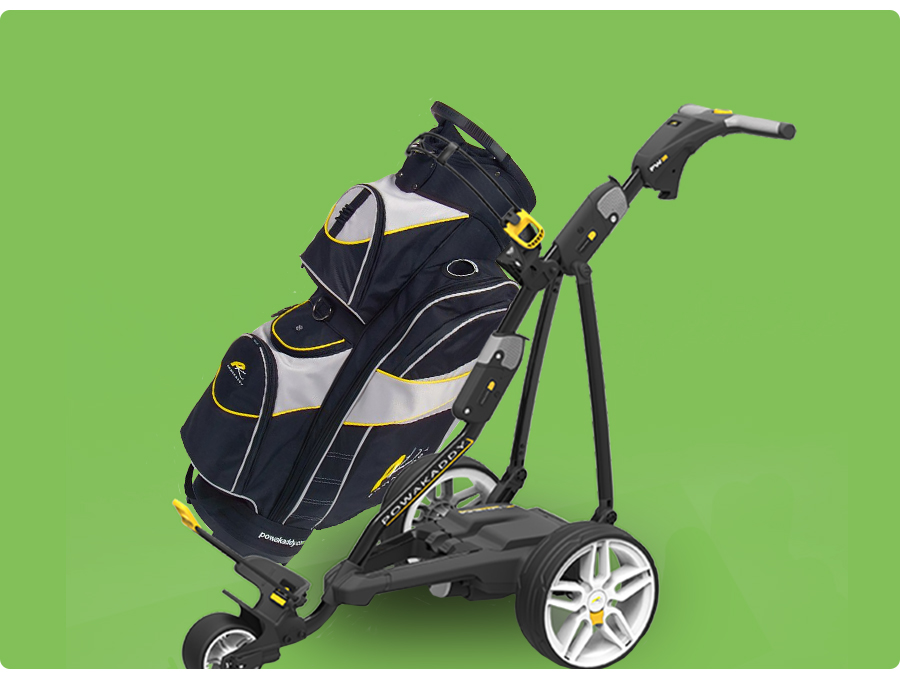 Electric Trolleys
Shop Now
Electric trolleys are a major trend in golfing at the moment, most notably because they make life so much easier, cutting down on the amount of heavy lugging around players have to do. If your loved one is yet to own an electric trolley or perhaps needs an upgrade, they'll be over the moon with the Powakaddy FW3 2016 Model, one of the best and most affordable all-round electric trolleys available today. The Powakaddy FW3 2016 Model is the entry level buggy of the Powakaddy range, making it a great choice for those who are yet to experience the convenient delights of such a gadget. It's powered with a choice of three batteries and is operated with a simple push button to turn it on or off, and even boasts a speed dial to control how fast it goes. This model has been improved to hold your bag even more securely than ever and if you order the lithium model this Christmas you can get a totally free deluxe golf bag worth £119!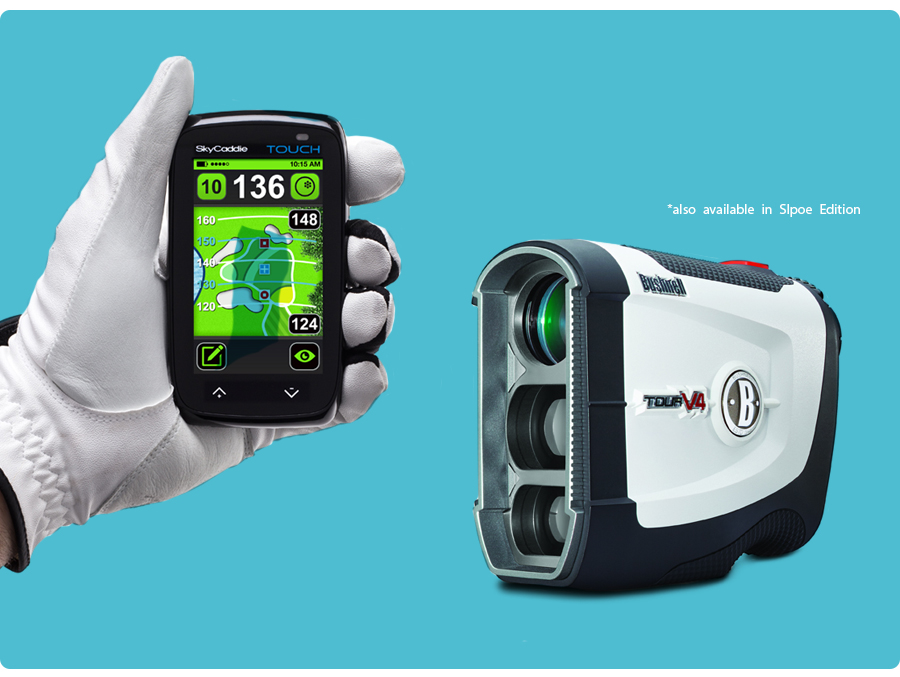 Rangefinders
Shop Now
Laser rangefinders are fast becoming a must have accessory for golfers all over the world offering you the chance to quickly and accurately plan out the perfect shot. Our most popular product is the fantastic Bushnell Tour V4 rangefinder (also available in Slope edition), which is 30% smaller and lighter than it's V3 predecessor allowing it to fit perfectly in your hands or pockets. The new Fast Focus system allows you to adjust the focus with the same finger used to fire the laser and another welcome addition is the inclusion of JOLT technology, which vibrates in your hand once you've locked on to the pin. The V4 can also pick up flagsticks from an impressive 400 yards away as well as being accurate to within one yard. Compact and light, easy to use and extremely accurate, this is the perfect gift for any amateur golfer. The Bushnell Tour V4 also comes with a free gift of either a pair of binoculars worth £39.99, another two batteries or a Bushnell towel.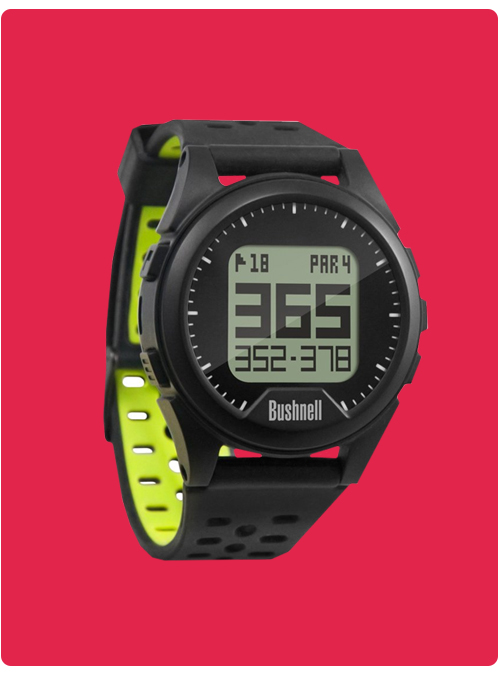 Watches
Shop Now
Every golfer worth their salt should own a dedicated GPS golfing watch. If your loved one is yet to own one of these then this gift could make you the most popular member of the family on Christmas Day. Three of our bestselling golfing watches include the Bushnell Neo Ion watch, the Garmin S2 and the lightweight Skycaddie SW2. All of these watches come pre-loaded with over 35,000 of the world's best golf courses, offering excellent GPS capabilities.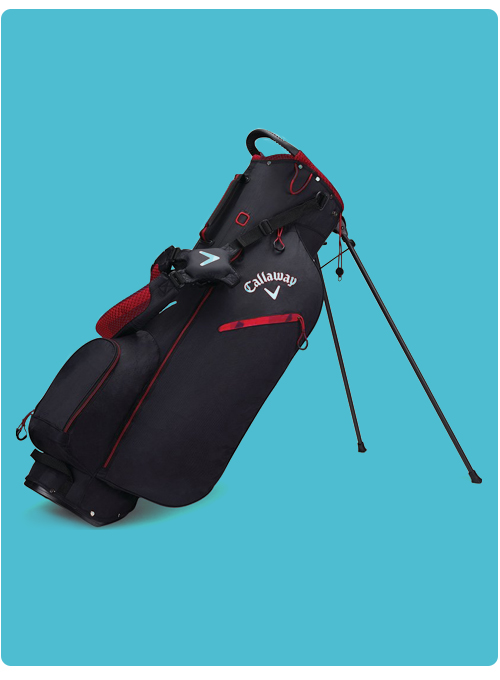 Bags
Shop Now
As attached to their threadbare club bag your loved one may be, everyone needs a new bag from time to time. We recommend the Callaway Hyper lite zero stand bag from one of the best names in golfing accessories. This bag is one of the lightest the manufacturers have ever made, coming in at less than 2.5 lbs but with excellent strap support. It also features a handy stand as well as a velour lined valuables pocket to keep your phone and belongings safe and secure.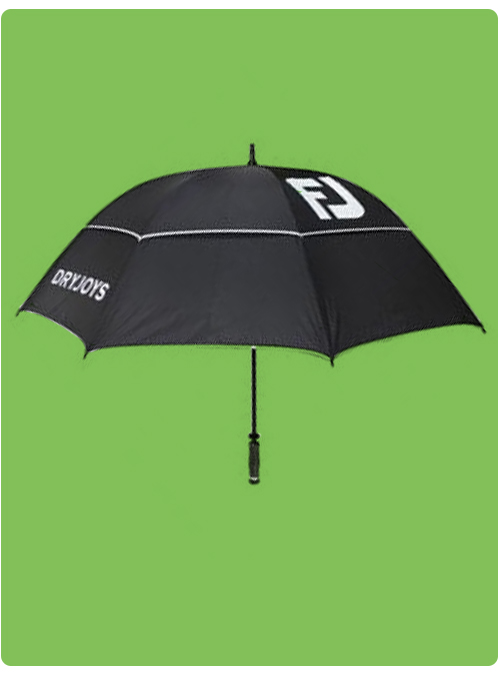 Umbrellas
Shop Now
The winter months doesn't mean the golf has to stop, but it's always wise to protect yourself from the elements. The Footjoy Dual Canopy Umbrella is perfect for protecting you from the wind with special shaped vents designed to prevent any tears as well as stopping it from blowing inside out. The rubber handle is synthetic for comfort and has non-slip grip for wet weather.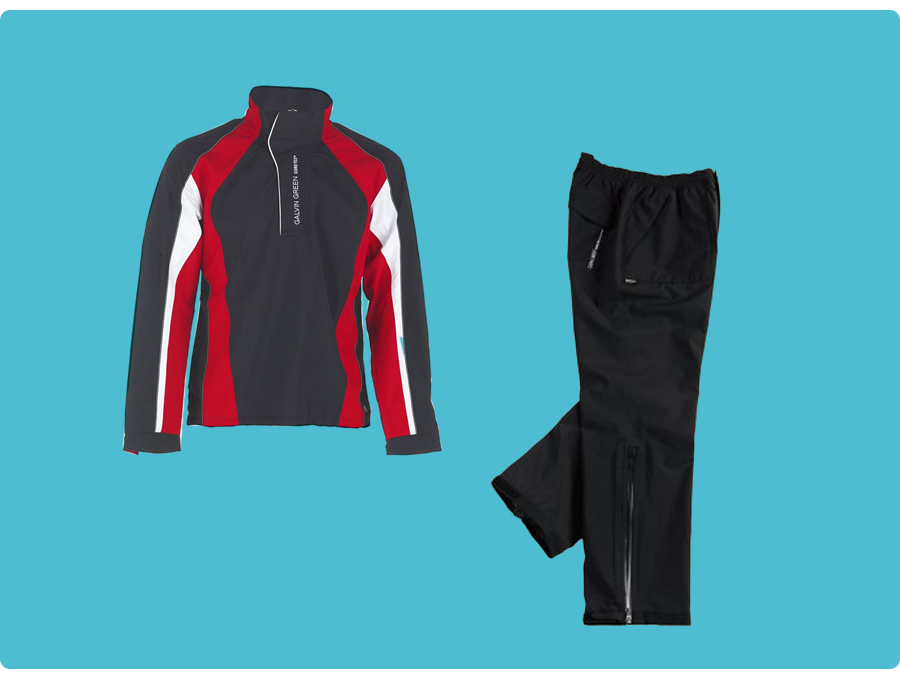 Waterproofs
Shop Now
When it comes to golfing outside of the summer, a good set of waterproofs are essential and there is no better choice than Galvin Green clothing. Trusted by golfers all over the UK, they are the number one selling brand featuring the latest GORE-TEX technology that is guaranteed to keep you warm and dry whatever the weather. These Galvin Green Alf Trousers are the ultimate in waterproof design offering golfers maximum breathability and protection against the elements without affecting your swing. The drawstring waist allows you to get the perfect fit and also means they can be worn with or without trousers underneath depending on the temperature.
The Callaway XR driver
Shop Now
If you want to buy an excellent golf gift but also want take advantage of one of our best sale prices, then the discounted Callaway XR driver is an excellent choice. Over £100 has been knocked off the retail price of this driver club, which boasts R-MOTO Technology and a Project X LZ shaft. Callaway have also managed to retain their familiar forgiveness with this club and all aspects of this driver is about creating more distance.