The Callaway Drivers Range: Rogue & Epic Flash
1 Oct 2019, 11:20 AM
the Callaway Drivers range:
Rogue & Epic Flash
If there is one golf manufacturer that is always on the cutting edge of technology, it is Callaway. Founded in 1982, this American giant has since gone on to be used by some of the top players around. The drivers this company produces show why. With superior face technology and awesome aerodynamics, they help you hit with greater accuracy. It is not just drivers this company does well either - their balls, irons, putters and woods are pretty amazing as well!
‍
When it comes to drivers though, they really do produce some great clubs that offer innovative features with a forgiving feel. Two of the best in their range right now are the Callaway Rogue drivers and Callaway Epic Flash drivers. But what exactly do these clubs bring to the table?


Callaway Rogue drivers
There are actually a few specific drivers you could go for in this range. First up is the standard Callaway Rogue driver which has blown the golf world away since being released.

Perhaps the best feature of this club is innovative Jailbreak technology which delivers exceptional ball speed and longer distances. This driver also comes with the chance to choose the degree of loft on it, from 9 degree adjustable to 13.5 degree adjustable. An ultra-large carbon crown saves weight which has then been redistributed to other areas of the driver to improve performance. Tech insights from Boeing engineers have even been used here to streamline the head shape for improved aerodynamics.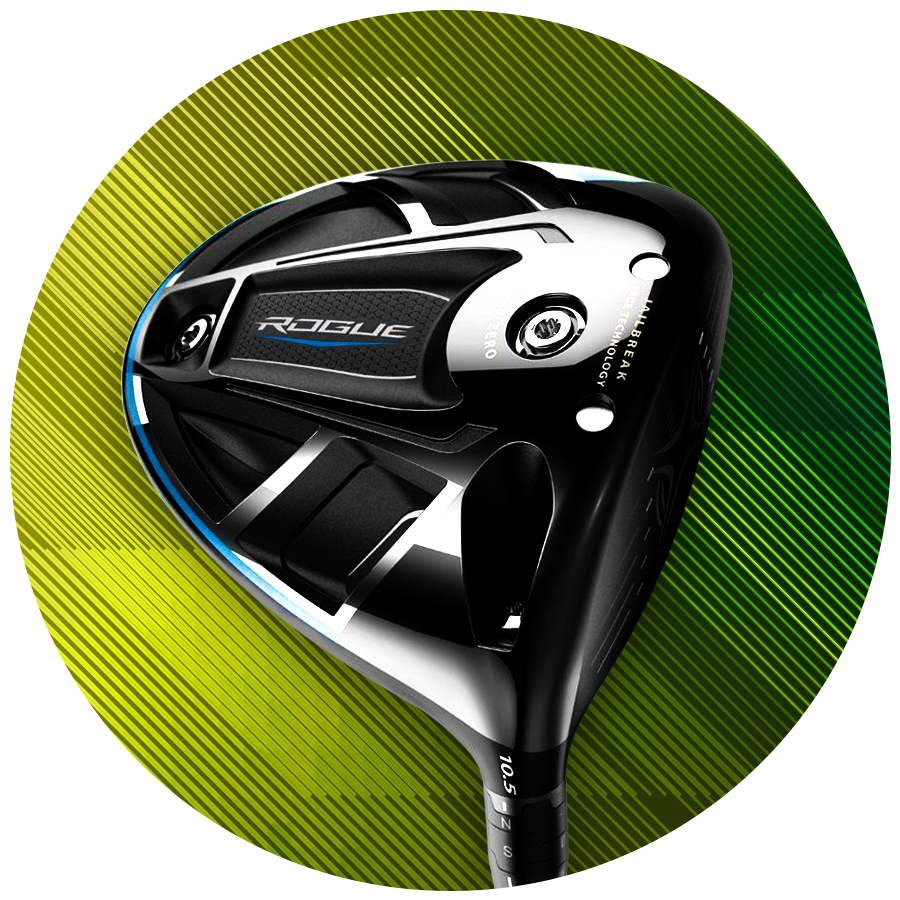 Another superb Callaway driver to consider is the Rogue Sub Zero. This has a more condensed look to the club head to reduce ball spin and deliver a more penetrating flight. An innovative feature sees 2 weights included which allow on the move adjustments to launch and spin rate. As with other Rogue drivers, this comes in a choice of shafts so you can get the one that feels just right for you.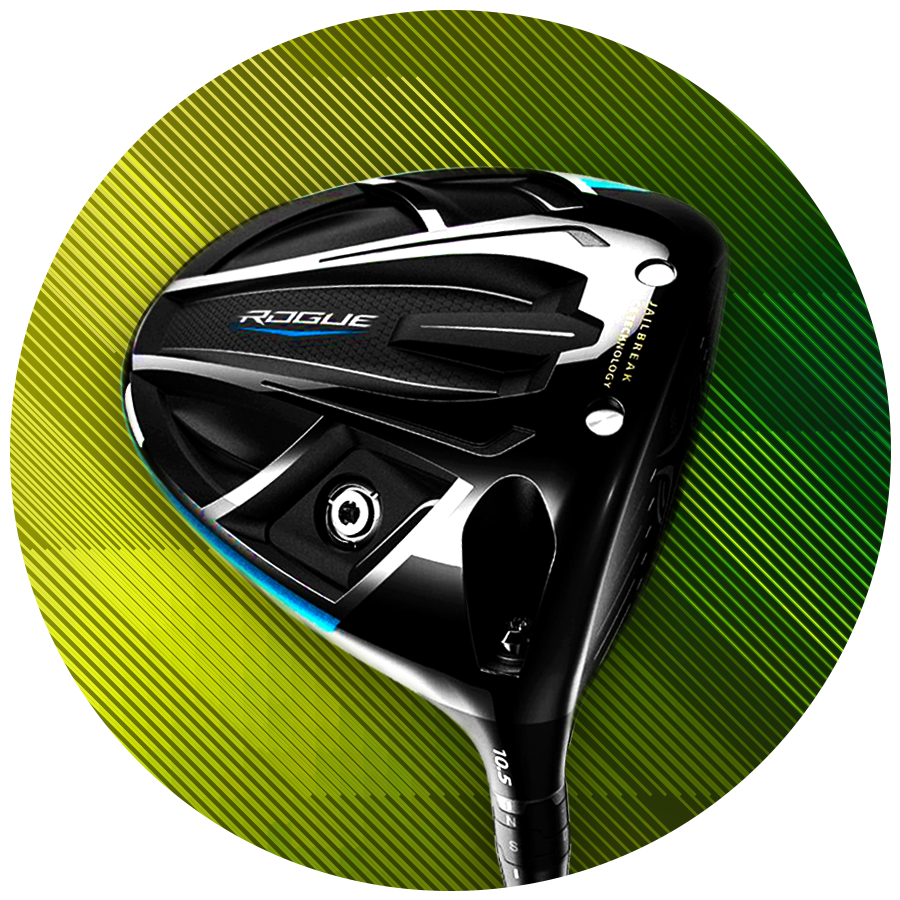 To finish the Rogue range of Callaway drivers, there is the Rogue Draw driver. This has extra weight in the heel of the club to help produce a draw effect and reduce fade. This also has the same innovative features of other Rogue drivers, such as Jailbreak tech.

Callaway Epic Flash drivers
As with the Rogue range, there are a few choices with the Epic Flash drivers from Callaway. First is the standard Callaway Epic Flash driver. This has been designed with the help of advanced computing technology to produce a breakthrough in club face design. Due to this, the Epic Flash gives players exceptional control, distance and is very forgiving. Jailbreak technology is also included here to stiffen the club face up and produce a bigger sweet spot.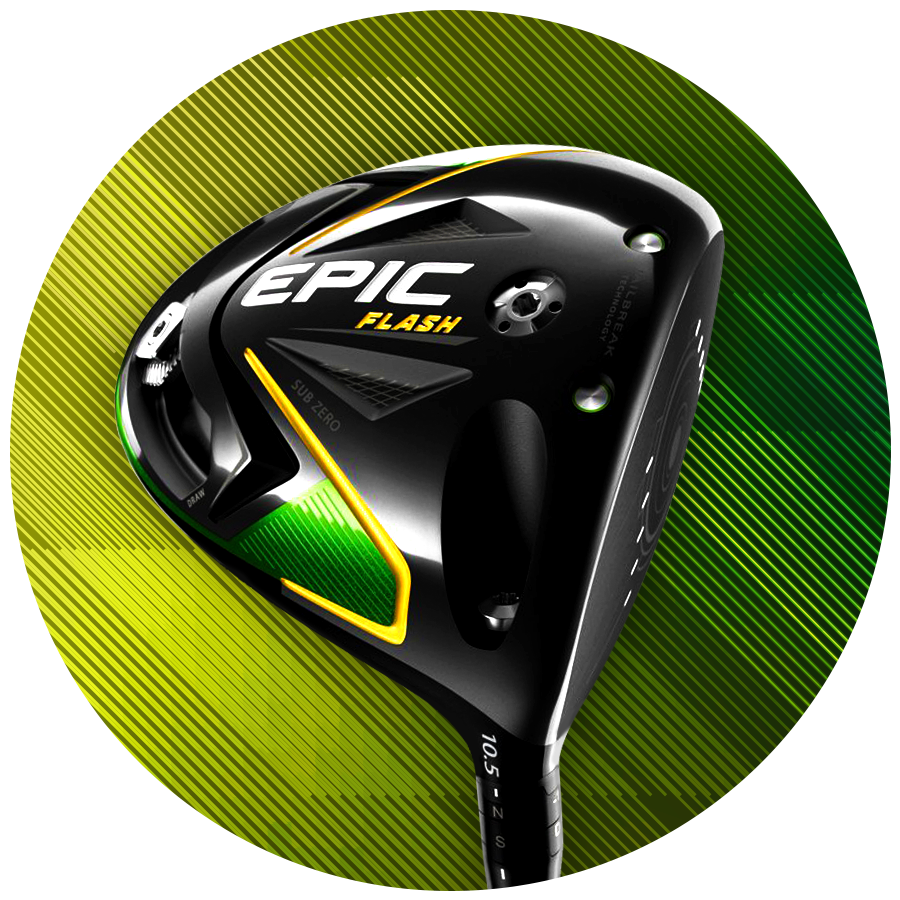 Alongside this choice, there is also the Epic Flash Sub Zero. This produces less spin that the normal model which is great for a more penetrating ball flight. Also included in the Sub Zero is a cool triaxial crown which saves weight and makes it more comfortable to use. With adjustable loft and a choice of shafts, it is a superb driver.