Spotlight On Galvin Green Andy Trousers
29 Aug 2019, 5:37 PM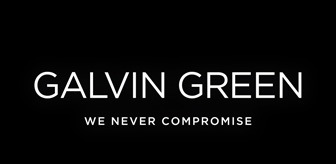 Spotlight on Galvin Green Andy Trousers
Selecting the right make of trousers for a day on the golf course is just as important as choosing the right make of golf clubs, golf balls or golfing bag.
‍
One of the most popular are Galvin Green Waterproof Andy Trousers, which offer a high degree of comfort, functionality, quality and versatility. It's a make of trousers that has won a great deal of acclaim for its innovative and ground-breaking materials to ensure that these are at the top of the pile when it comes to first class golf clothing.





Waterproof

A fair number of countries around the world can be a tad unpredictable when it comes to the climate. Cold rain and wind don't make for the best of bedfellows when venturing outside to play golf.
But thanks to the design of the
Galvin Green Waterproofs
, this isn't a problem. The inspired use of 100% waterproof Gore-Tex material makes it the ideal choice for protection against the elements. As well as this, the Gore-Tex membrane allows moisture to escape from the inside of the trousers, giving you complete breathability and preventing sweat while keeping you dry.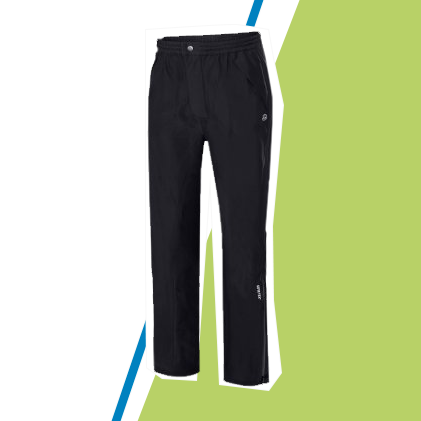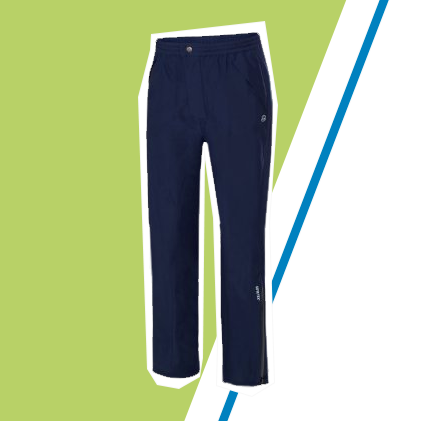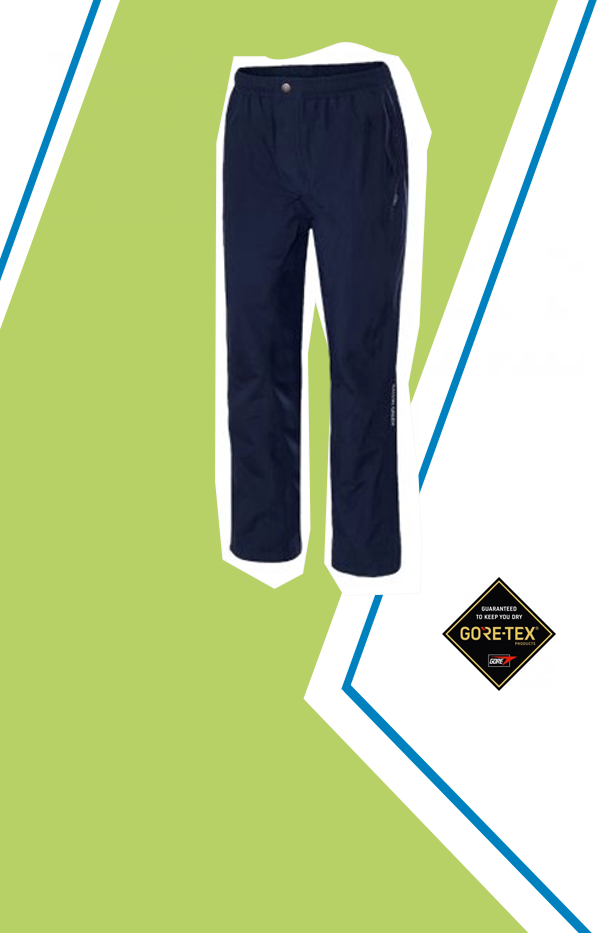 Comfort

Many facets of the
Andy Trousers
allow for the wearer's maximum comfort. The trousers are extremely comfortable to wear, allowing you freedom of movement when out and about on the golf course. The design gives a greater level of insulation, warmth and comfort.
The leg hem includes an extra-abrasion resistant fabric, which is a vital consideration when moving around the golf course. In terms of fit, the elasticated waistline makes sure that the trousers are at the right level of comfort for you. A zip-fly opening and rear drawstring mean that the trousers don't get too tight, causing unnecessary discomfort while playing.
‍
The trousers are available in a wide range of sizes, meaning that there's a pair for everyone looking to play golf.


Convenience

The leg width is adjustable, thanks to a zipper opening. As a result, it's easier to get your trousers on and off over your golf shoes. On the subject of shoes, the design of the trousers is such that the leg can sit in the right position over your footwear.


There are two pockets at the front of the trousers along with another at the rear (complete with Galvin Green branding). Plenty of room to keep all of your essential valuables such as keys, wallets and money.


Strength

A further plus point of the Gore-Tex material is that it is extremely durable. Aspects of the trousers provide that all important extra level of strength. For example, the bottom edge of the trousers is given that bonus boost, thanks to the inclusion of reinforced fabric.

When you've finished playing golf for the day, aftercare is an important consideration. Fortunately, the trousers are easy to wash, maintain, and are highly resistant to wear and tear.