In The Spotlight Powakaddy Ct6 Range
4 Nov 2020, 6:36 PM
In the
Spotlight
Powakaddy
CT6 Range
From the garage to the car boot to the course itself, the PowaKaddy CT6 range takes the strain to allow you to concentrate on your game.
‍
Compact, lightweight and incredibly easy to fold, the PowaKaddy CT6 rate as the market leaders in storage and convenience.
With bold, distinctive styling, PowaKaddy's compact range boasts an impressive selection of features designed to offer an effortless round while being easy to pack away and store. And with plenty of extras, which would not look out of place in the spec for a high-end car, the PowaKaddy CT6 is packed with performance, safety and security features.

Speed control, electronic braking and a fully-integrated GPS system, with a 2.8″ full-colour widescreen display, the CT6 is powered by a thin and lightweight lithium battery that enables a capable and quiet round of either 18 or 36 holes depending which model you pick.


A complete compact overhaul,
so what's new with the Powakaddy CT6?
Just two brands account for 99 percent of all electric golf trolley sales in the UK. And PowaKaddy is one of them. With over 35 years of manufacturing golf trolleys, the British-based firm has firmly established itself as the market leader. The PowaKaddy CT6 is the neatest compact trolley available. The brand unveiled its latest slimline models ahead of the new golf season with the latest version of its space-saving models being 20 percent smaller than its predecessor and a whopping 35 percent smaller than its nearest rivals.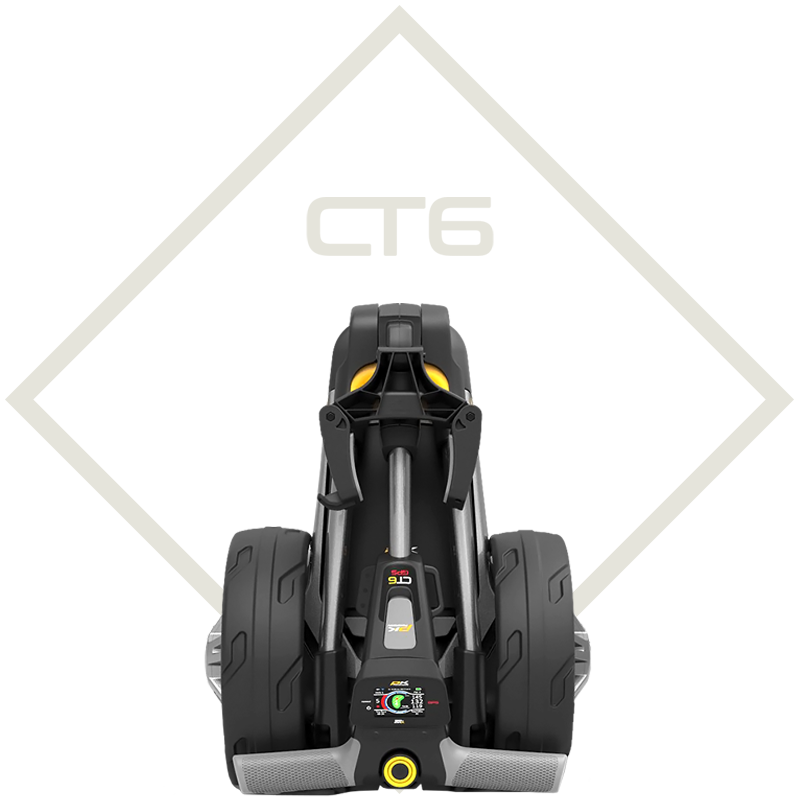 Two Fold System
The new "Simple-2-Fold" system of the CT6 is easy to use (it can actually be folded in 2 to 3 seconds) and the wheels fully invert when folded to minimise the space the trolley takes up. The PowaKaddy CT6 will fit into the smallest car boot or corner of the garage.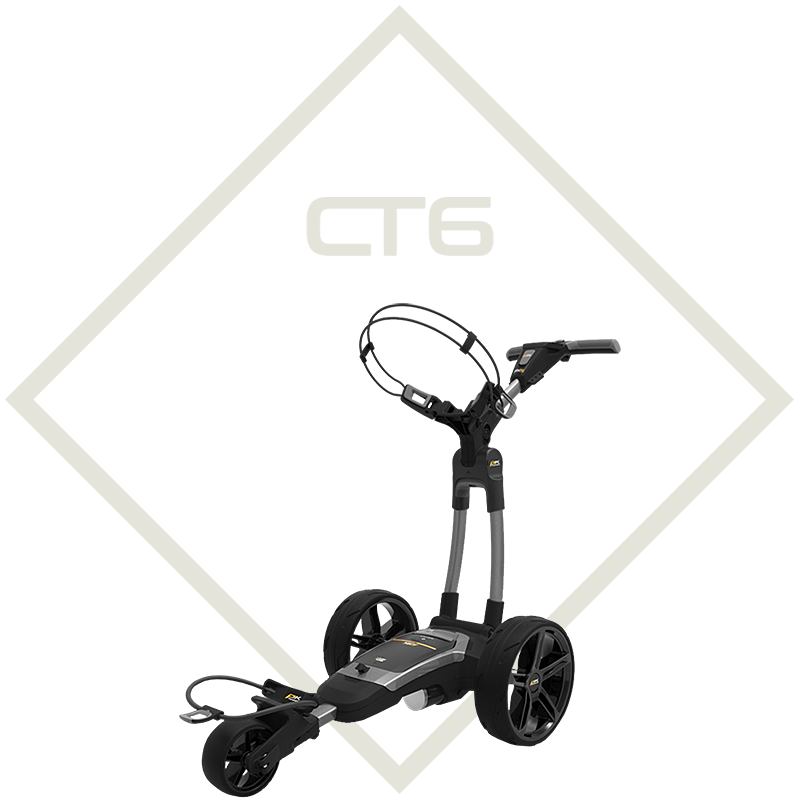 Handling
With a soft touch handle which easily height adjusts to fit you perfectly the CT6 has an integrated grip which makes it easy to pick up and transport.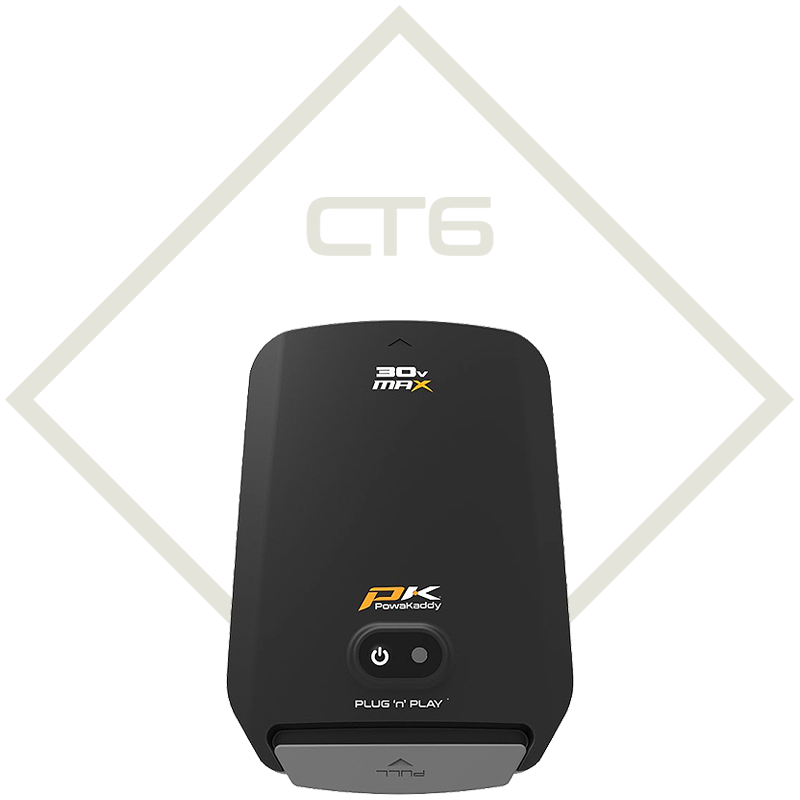 Battery
A 40% thinner lithium battery than before offers the same output as previous models but from a smaller, lighter package. Plug 'n' play capability does away with fiddly connectors and the power pack does not need to be removed from the trolley when folded.


The performance features of the CT6 range
The CT6 weighs in at under 10kg and the 30-volt battery can power either 18 or 36 holes depending which model you choose. With metallic low-profile sports wheels and a premium lightweight gunmetal frame, PowerKaddy's compact range offers performance on the course.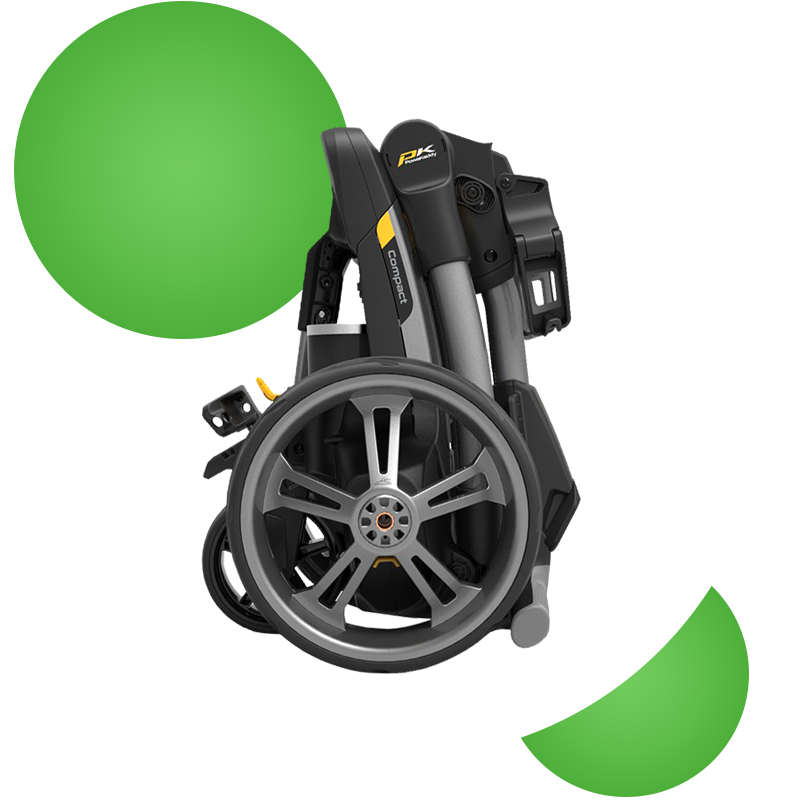 The smartest golf trolley out there
For those who like their golf trolley to offer much more than a means of transporting their clubs, the CT6 has a 2.8" mid-size full-colour widescreen display. This offers a host of features like a digital battery gauge, automatic distance control, speed control, clock, round timer and a pause and resume feature, which enables you to pull off at the same speed you stopped at. The trolley also has an integrated USB Charging Port.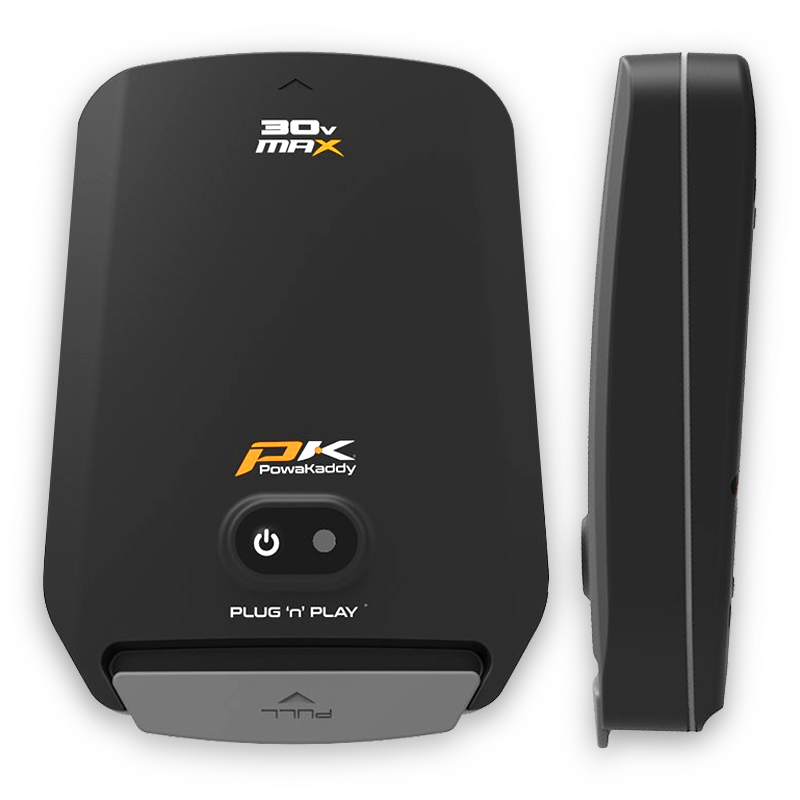 The GPS model has a full function range finder which will automatically locate your course with the details of 40,000 golf courses stored in its memory. You may never need a golf watch or handheld again.
‍
The CT6 GPS EBS comes with an electronic braking system that provides 3 levels of progressive braking when going downhill. Perfect for those who regularly play on hilly courses or for anyone who doesn't fancy the igmony of chasing their trolley down a slope towards a water hazard.
‍
Peace of mind is offered with the anti-tamper technology and a three-year warranty on the trolley itself and a five year guarantee on the battery.