Complete Guide to Bushnell Golf Rangefinders in 2022/2023
Complete guide
to Bushnell Golf
Rangefinders in
2023
If you're looking to improve your game with high-quality tech, then Bushnell should top your wishlist. Built for players of all skill levels, and designed to provide professional-grade information, Bushnell laser rangefinders are the ideal addition to any golfer's kit. Whether you're fresh and new to golf or an old hand looking to gain an advantage, a Bushnell Laser Rangefinder is a valuable piece of tech to own.
‍
We've covered all you need to know about these unique pieces of tech, from the different options on the market to who the Bushnell golf rangefinder is best suited to. Read on for our complete guide to Bushnell Golf Rangefinders in 2023:

Shop Bushnell Golf Rangefinders

What is a Bushnell Rangefinder?
A golf rangefinder is an innovative piece of tech that fits into just about any kit bag and completely revolutionises how many golfers play. With the press of a single button, a golfer can use the rangefinder to see exact distances between their person and any other area on a golf course. From bunkers to hazards to holes, rangefinders provide an accurate map of where everything is and a far better idea of yardage than you could ever figure out with the naked eye.
‍
Bushnell is a specific brand of rangefinders, and in many circles is considered the best of the best when it comes to golfing technology. Used by professional players to improve their game, Bushnell rangefinders are the industry standard – and well-known for their exceptional accuracy in the range of laser rangefinders on the market. If you want quality, reliability and practicality, Bushnell is always a good choice.


What types of Bushnell Rangefinder are available?
Instead of producing a wide range of different versions with wildly different price points, Bushnell has instead focused on quality and features when it comes to golf laser rangefinder products. With price points ranging from the £270 mark to around £520, Bushnell laser golf rangefinders certainly aren't bargain-basement prices – but with that price point, you get high-quality results, reliable design, and professional-grade yardage measurements.

The current generation of Bushnell Rangefinder tools includes the following: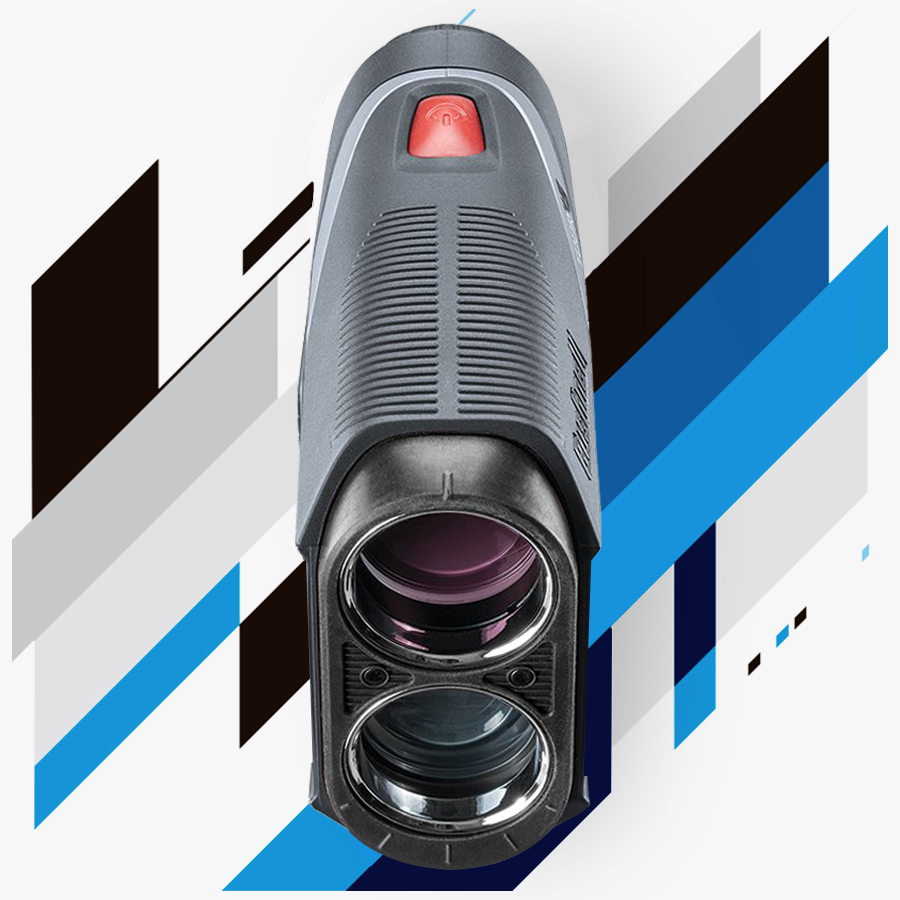 Bushnell Tour V5
With the inclusion of up to 6x magnification, the Bushnell Tour V5 is the perfect option for those looking for speedy pin seeker technology. The inclusion of advanced optics also makes your vision far better through the lens, allowing for more precise identification in combination with a visual jolt, which vibrates once a pin is captured. A simple bite magnet also allows for convenient storage on a golf buggy or metal frame, allowing easy access. A total of 3 batteries makes this model practical for even all-day usage.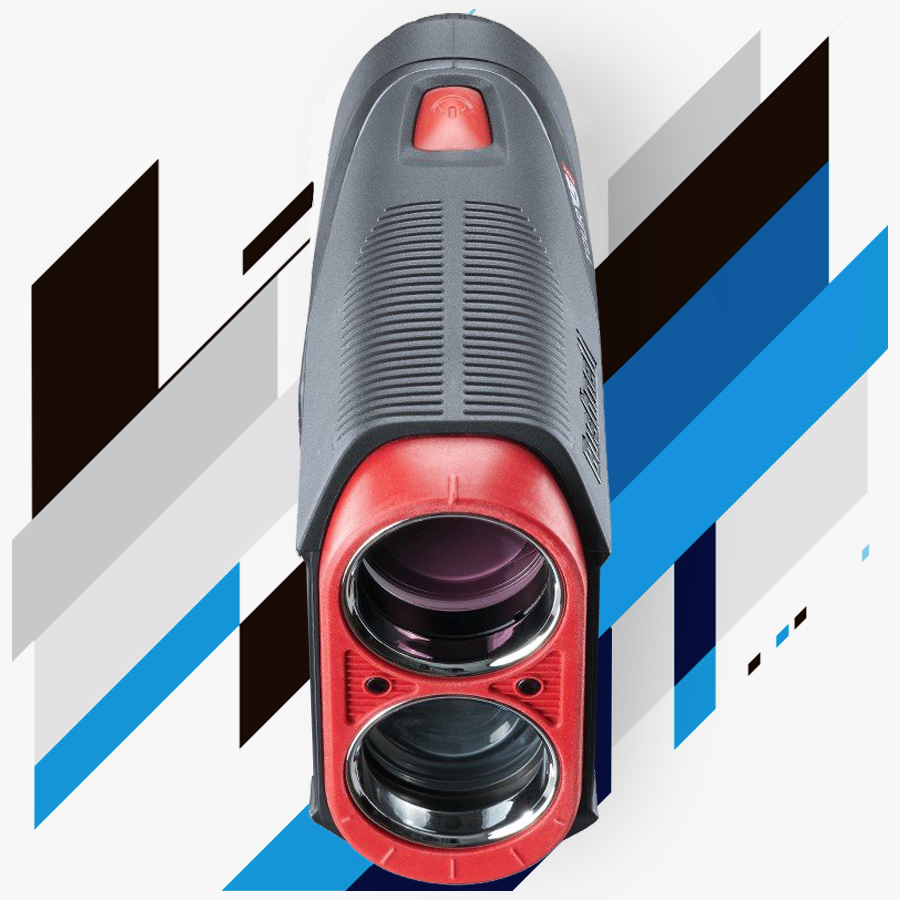 Bushnell Tour V5 Shift
Identified by the new updated red lens surround, the Bushnell Tour V5 Shift is a step above the classic V5 with an advanced slope algorithm that will give you a slope adjusted yardage in addition to the actual yardage. The slope mode can be turned off by the slide switch to enable tournament play where slope yardages could be banned. It also has the same bite magnet built-in for convenience to attach it to a buggy. For those looking for an upgraded version of a classic, the V5 Shift is an excellent choice. Three batteries are included in total allowing for extended usage over a long period of time.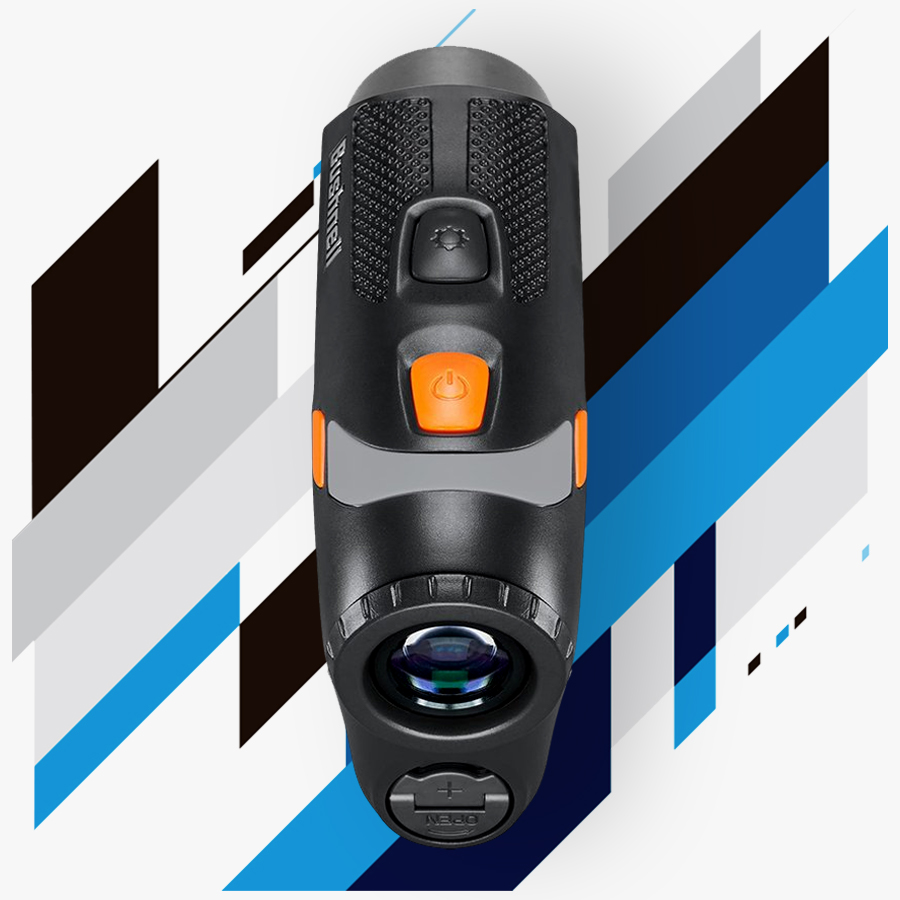 BUSHNELL TOUR V6
The Bushnell V6 rangefinder is the latest rangefinder in their lineup, launched in April 2023. It features improved electronics and an IPX6 higher grade weather-resistant design; the most weather resistant rangefinder they have ever made. The enhanced PinSeeker with Visual Jolt provides feedback through vibration as well as a flashing red ring when locked onto the flag. Renowned as the top choice in professional golf, the V6 excels in precision and performance.

BUSHNELL TOUR V6 SHIFT
The Bushnell Tour V6 Shift sets itself apart from the classic V6 with its advanced slope algorithm, providing both slope-adjusted yardage and actual yardage measurements. The slope mode can be easily disabled using the slide switch, making it suitable for tournament play where slope yardages are not permitted. It shares the same high-grade IPX6 weather-resistant design and enhanced visual jolt feature, displaying a red ring around the target upon flag lock. For those seeking an upgraded version of the V6, the V6 Shift is an excellent choice. It includes a total of three batteries, ensuring extended usage over an extended period.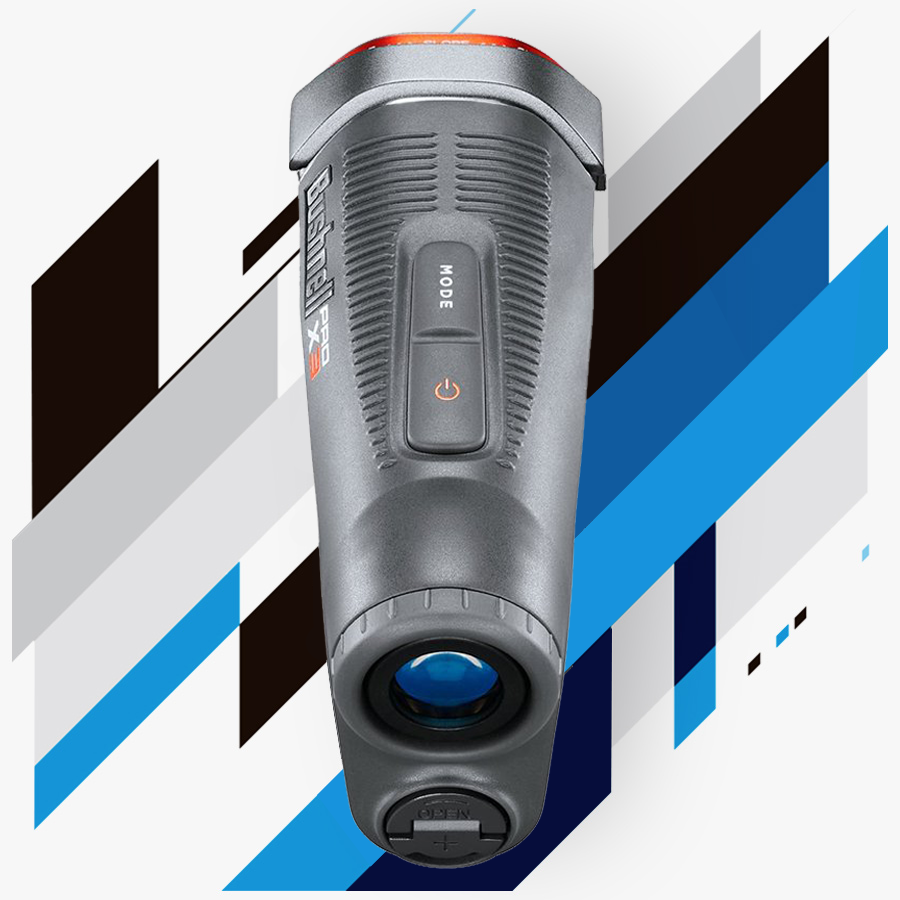 BUSHNELL PRO X3
As the name suggests, the Bushnell Pro X3 is Bushnell's answer to professional-grade laser rangefinders. Advanced slope adjustment dramatically enhances this rangefinder's accuracy, while the option to switch between slope and tournament mode adds additional functionality. The bite magnet is once again present for ease of storage, while armoured, weatherproof casing to IPX7 standard provides an extra layer of security for use in even poor conditions. Other features of this impressive rangefinder include a dual display, pinseeker with visual jolt confirmation, bluetooth connectivity to the mobile app and more! For professional-grade range finding, the Pro X3 is certainly top of the league.


Which options include Slope?
If slope is a key selling point when it comes to your choice of Bushnell Rangefinder, the Bushnell Tour V5 Shift and the Tour V6 Shift both come equipped with slope adjusted yardages as does the top of the range model the Pro X3. These models have a switch on the side to turn off the feature for those that might be playing in a tournament that bans the use of slope information and will then just give you the standard yardage.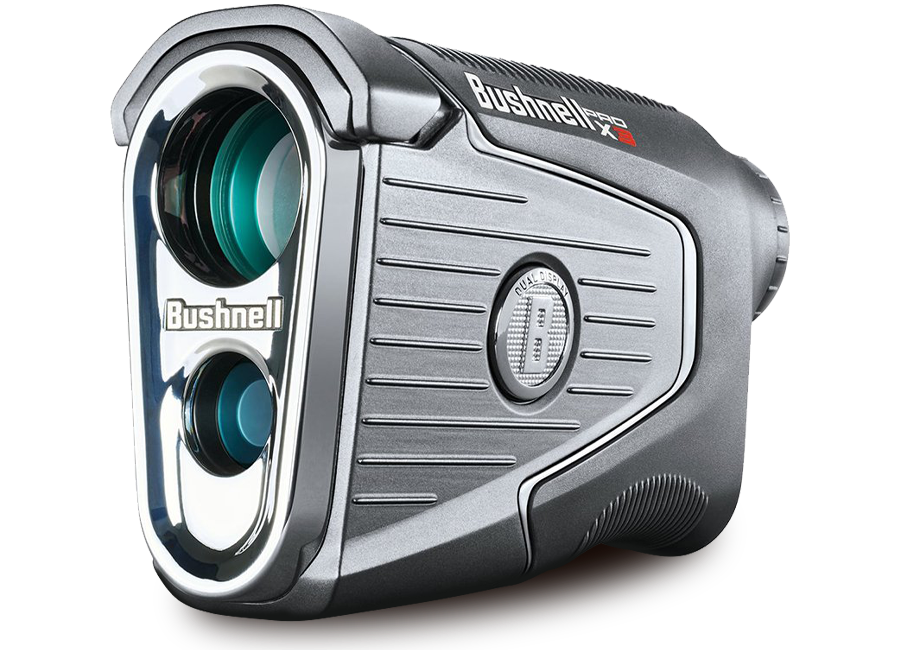 How long does a Bushnell Rangefinder last?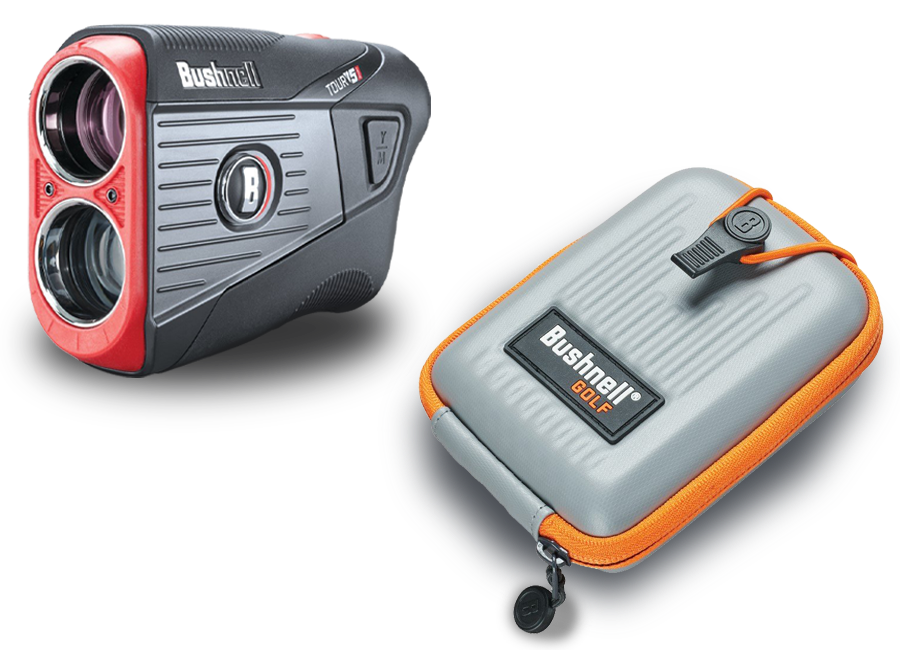 Every one of our Bushnell Rangefinder products come with a 2-year warranty as standard from the manufacturer. This reflects the minimum possible life for your rangefinder, though in many cases these pieces of tech can far outlast their specific warranty if well cared for and maintained. Batteries are the one exception to this lifetime, and you may need to invest in additional or fresh batteries further down the line to maintain the highest standards of functionality.


Which Bushnell Rangefinder is best for 2023?
That all depends on what, exactly, you're looking for. As a top of the range model, the Bushnell Pro X3 is always a popular recommendation. Rugged, backed with up-to-date features and inclusive of slope technologies, the Pro X3 ticks every box. But not every golfer needs top-tier gear to enjoy their time golfing, and when it comes to the middle of the road technology, the Bushnell Tour V5 Shift and V6 Shift are a more affordable and still convenient option


Who should use a Bushnell golf rangefinder?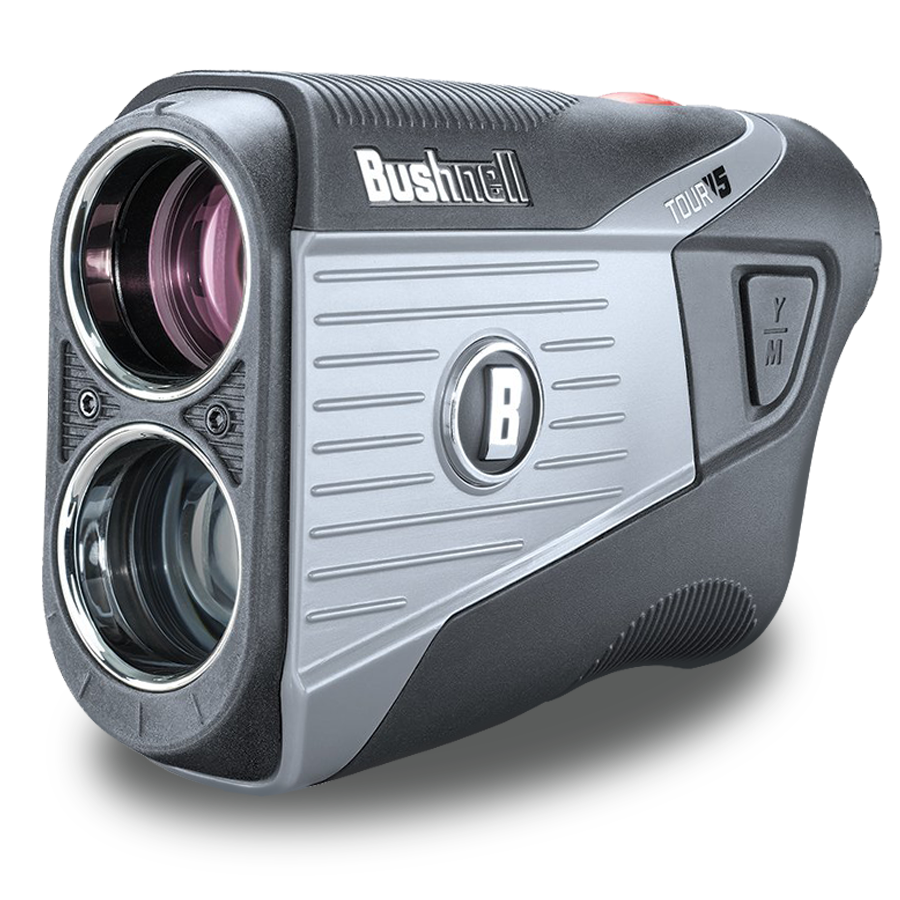 While there are many different opinions amongst golfers on who needs rangefinders, there is no limit to the type of golfer a Bushnell Laser Golf Rangefinder can help. Designed for use on courses worldwide, Bushnell's technology is developed to be accessible to all. Whether you're brand new to golf and you want to invest in your hobby, or you're a seasoned veteran looking to upgrade your gear, Bushnell is an excellent choice.
‍
With a brand marketed at all grades of golfers, from dedicated professionals to hobbyists, Bushnell is an excellent option for anyone interested in golfing. While they aren't the most affordable on the market, this is thanks to their technology's exceptional quality, the high degree of accuracy, and the durable, practical nature of every rangefinder design. If you're considering investing in a rangefinder, Bushnell is a practical and functional option.


What makes Bushnell different?
Why should you choose Bushnell for a rangefinder in 2023? Here's what makes this particular brand a great pick: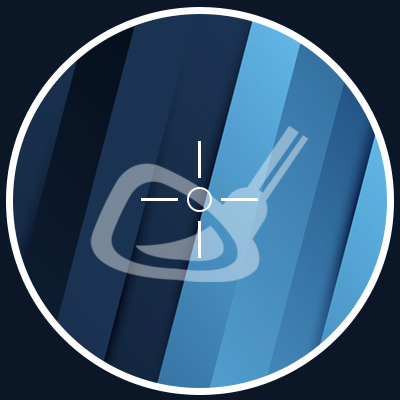 Accuracy
With a high degree of laser accuracy and the ability to recognise pins, Bushnell rangefinders have an all-over positive reputation for their degree of accuracy. While costly GPS systems have certain advantages, Bushnell can be considered best in class when it comes to laser accuracy.

Slope
With three of five of our stocked Bushnell rangefinders, including specific slope features, Bushnell's higher-cost versions consider these factors, resulting in even greater accuracy even in adverse weather.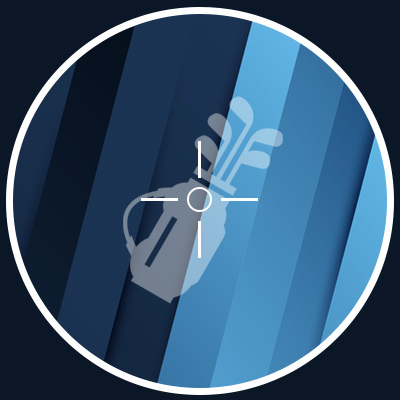 Ease Of Use
Comfortable to use and practical to store, Bushnell rangefinders are built for use after use, without being unwieldy or uncomfortable to carry. Intuitive switches make the range-finding process even faster and easier for many models, while high-quality optics further enhance the process.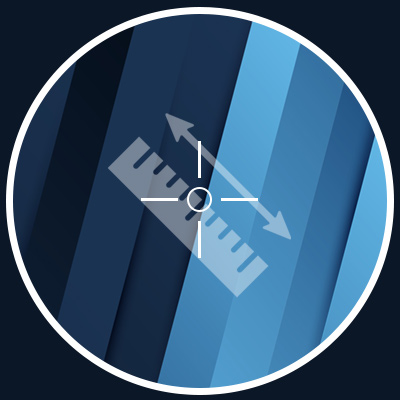 Size
Bushnell's rangefinders had a makeover recently and the Tour V5 and V6 models have a new slimline design compared to their predecessor. The new Pro X3 followed suit with this streamlined profile and all models have a bite magnet built into the side. All Bushnell lasers come with a premium carry case which can be attached to a golf bag or trolley for protection and convenience.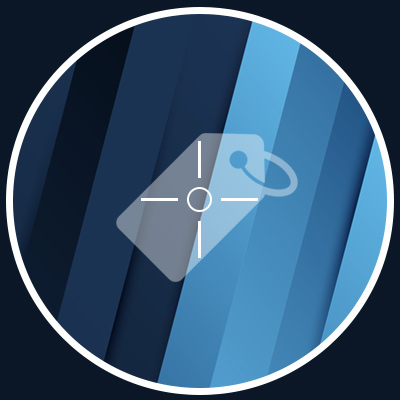 Cost
With costs ranging from around £270-£520, Bushnell can be relatively costly – particularly if you're interested in the higher-grade models. However, this is reflected in the quality of the rangefinder itself, from the design's robust nature to the functionality.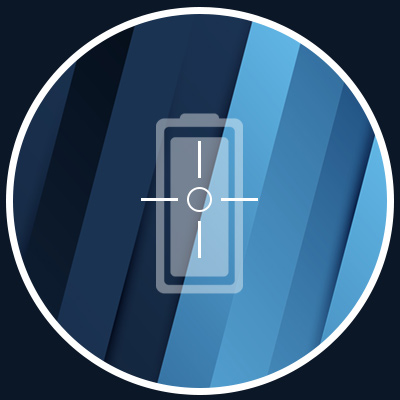 Battery Life
Rechargeable batteries – plus the inclusion of additional battery packs – make Bushnell rangefinders a practical option for anyone on-the-go. With current models reported to last 40 or more rounds, the battery isn't a concern for the average golfer with Bushnell rangefinders.


Shop Bushnell Golf Rangefinders online today
Are you interested in Bushnell's range of high-quality laser golf rangefinders? View our full selection of products online today to find one that suits your game the best. From affordable, pared-back designed to the expert Pro series, we've got a rangefinder to serve you.