Complete Golfer Blog
28 Apr 2020, 5:16 PM
Powakaddy is one of the most popular brands of electric golf trolley on the market today. Since forming in 1983, this UK-based company has become known for the quality, style and features their machines offer. The great news for golfers is that the new Powakaddy electric trolley range is now available here at Complete Golfer. But exactly what does each new model have to offer?
read more...
9 Apr 2020, 12:58 PM
I had the privilege to be invited to
the Titleist TPI (Titleist Performance Institute) in Carlsbad, Califiornia

for the launch of the new

Titleist

Vokey

SM8 wedges with main man himselft Mr Bob Vokey and what an experience. I had half an hour on the range loft and distance

gapping

the SM8 wedges before moving onto

Woburn's

exceptional short game area to concentrate on more

greenside

work with pitching, chipping and bunker play. All of this under the watchful eye of Bob!

‍

‍
read more...
26 Mar 2020, 4:21 PM
If you play golf, you'll know just how important the right footwear is to your performance. Wearing ill-fitting or poor quality golf shoes can not only affect your game, it can even spoil your afternoon on the course. A professional pair of golf shoes can transform your experience and your ability, so investing in the right pair is crucial. If you're considering buying a pair of Footjoy golf shoes, then you've made a great choice. Footjoy has been designing revolutionary golfing gear for more than a century, specialising in all aspects of golf attire from shoes, jackets and trousers, to gloves, caps and golfing accessories. ‍
read more...
23 Dec 2019, 1:54 PM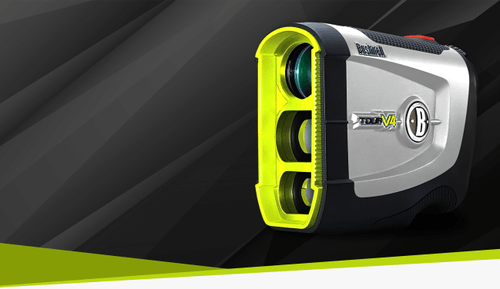 The Bushnell Tour V4 Laser Rangefinder Limited Edition gives you pinpoint yardages fast. It's much quicker and easier to focus than its predecessor, the V3, and with its ergonomic, rugged and stylish design, it can cope in any conditions. Golf accessories can completely transform your golf game and Bushnell Laser Rangefinders are a worthwhile investment. If you order online here at Complete Golfer, they come complete with two extra batteries and a case, at a lowered price for a limited time. If you would like more payment options for the rangefinder, there is 0% finance option available too. ‍
read more...
1 Oct 2019, 11:20 AM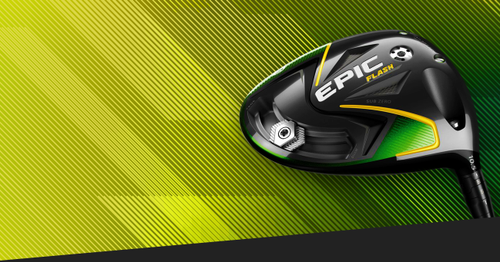 If there is one golf manufacturer that is always on the cutting edge of technology, it is Callaway. Founded in 1982, this American giant has since gone on to be used by some of the top players around. The drivers this company produces show why. With superior face technology and awesome aerodynamics, they help you hit with greater accuracy. It is not just drivers this company does well either - their balls, irons, putters and woods are pretty amazing as well! ‍
read more...
29 Aug 2019, 5:37 PM

Selecting the right make of trousers for a day on the golf course is just as important as choosing the right make of golf clubs, golf balls or golfing bag. ‍One of the most popular are Galvin Green Waterproof Andy Trousers, which offer a high degree of comfort, functionality, quality and versatility. It's a make of trousers that has won a great deal of acclaim for its innovative and ground-breaking materials to ensure that these are at the top of the pile when it comes to first class golf clothing.
read more...
8 Jul 2019, 4:46 PM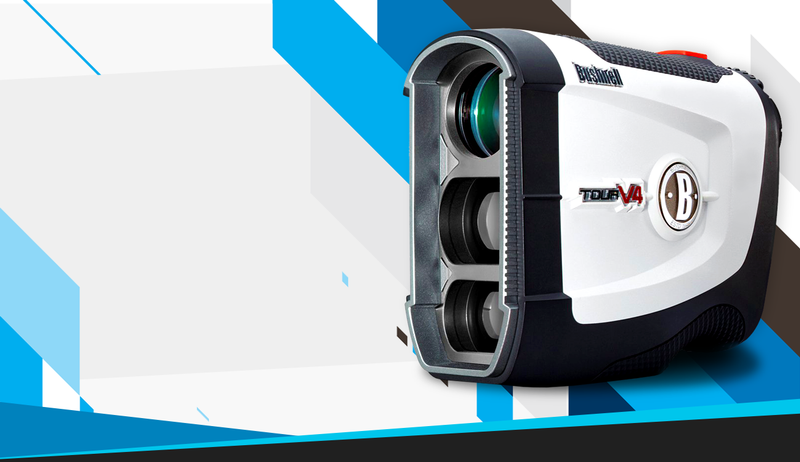 Any modern golfer just loves getting their hands on the latest cool gadgets to try out. These are great for not only helping improve aspects of your game but also providing funky pieces of new gear to have fun with. One of the best golf gadgets to try out are laser rangefinders. These pieces of kit will accurately calculate any yardages when playing, whether it is the distance to the flag or the fairway. This naturally can help you select the right club to use for each shot and take any guesswork out of it.
read more...
10 Jun 2019, 1:14 PM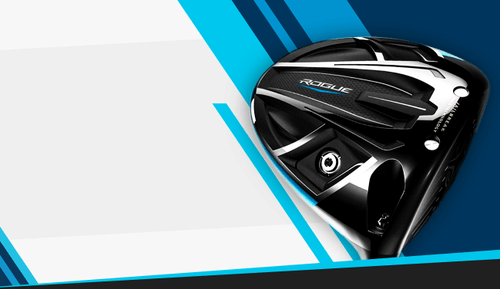 At Complete Golfer, we're always on the lookout for the newest and most exciting tech in the sport, because improving your golf game is our passion. That's why we're excited to announce that we've just acquired the new Callaway Fits system. Callaway Fits is a revolutionary new piece of tech from our friends at Callaway and we think it might just be one of the most versatile shaft analysers in golf. It's super easy to install and tells us everything we need to know about your swing DNA after just a couple of shots.
read more...
9 May 2019, 2:13 PM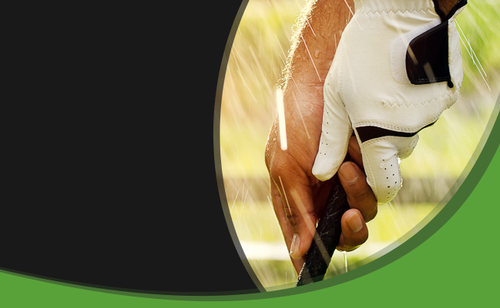 We'd all love a guarantee of hot sunshine when it comes to playing golf, but unfortunately, there are times when that just isn't the case and we are forced to deal with torrential downpours. However, a spot of bad weather shouldn't mean that you should give up your day golfing, especially if you're part of a club or are soon to compete in competitions. By following this useful guide, you can learn more about how you can play golf in the rain without it affecting your experience
read more...
20 Mar 2019, 10:30 AM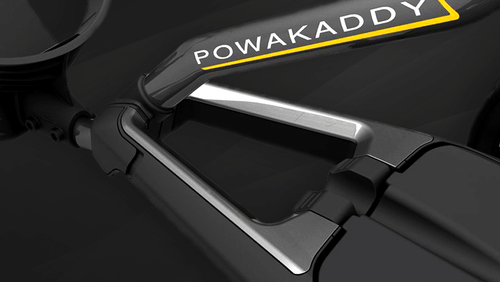 Welcome to the Complete Golfer's spotlight on Powakaddy Trolleys. Today, we'll be taking a closer look at the Powakaddy FW5s, part of Powakaddy's impressive 2019 range of electric golf trolleys. If you're looking for an electric golf trolley that applies the very latest in modern golf technology, while providing assistance and advice allowing you to properly focus on the task at hand, the FW5s is exactly what you're looking for.
read more...
7 Dec 2018, 4:37 PM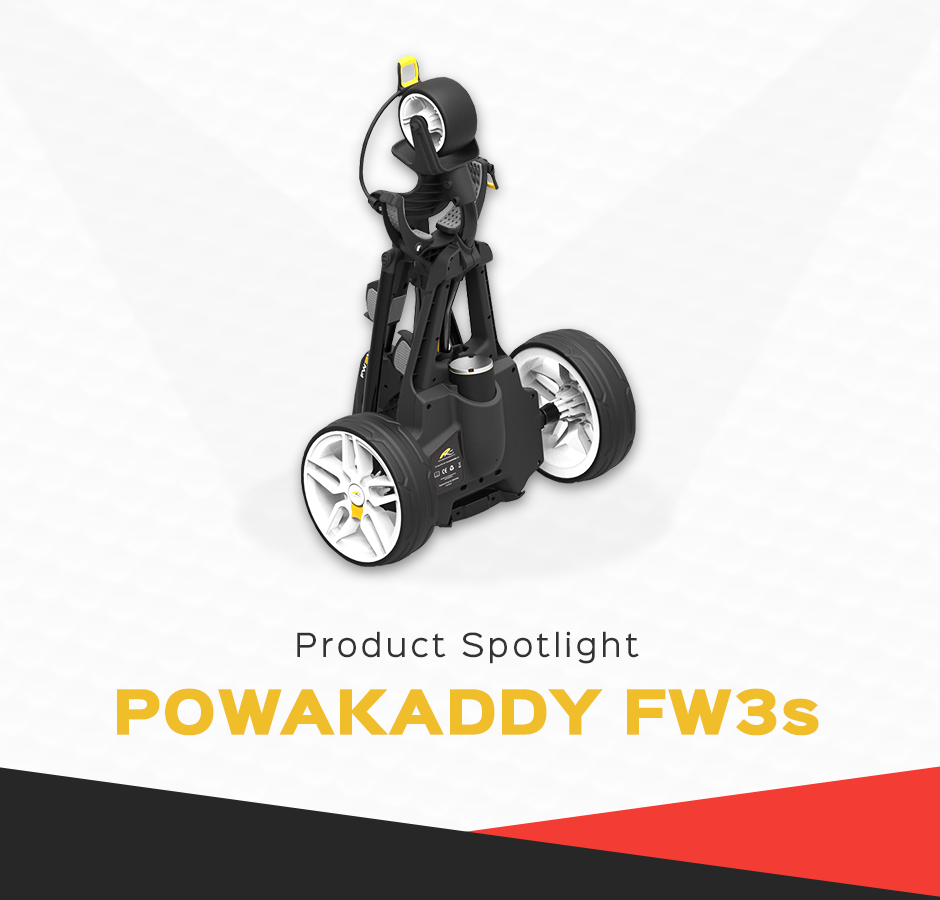 If you are looking for an affordable, innovative electric trolley which can stand the test of time, then you can't go too far wrong with the Powakaddy FW3s ‍

Joining the FW7s and FW5s in the Powakaddy range, the Powakaddy FW3 makes a striking accompaniment to a day on the golf course!
read more...
5 Nov 2018, 4:43 PM
The Bushnell Tour V3 was a popular model, so its replacement in the Bushnell range was always going to have to be impressive. 
In steps the Bushnell Tour V4,which has actually managed to exceed one of the best rangefinders in golf. 
This new model offers a plethora of upgrades - from faster focus to an extended range. Read about it here.
read more...
18 Oct 2018, 1:59 PM
Powakaddy have moved back to having the majority share of the UK electric trolley market and its for good reason, improved battery warranty and the popular plug and play connection method. They have also moved the bar higher with improved features on a range of models for 2018.
Consumers now have the choice of a huge array of features that can help enhance their game ranging from the latest FW7s GPS with its accurate yardages displayed on the handle screen to the ultra compact C2i trolley for those looking to save space for storage.
read more...
4 Jan 2018, 1:44 PM
Pictures and specifications of the new 2018 Taylormade M4 driver have been put out by Taylormade and it looks impressive. Further and straighter than its predecessor the M4 is sure to gain a following on the amateur and tour rnaks very quickly. Its a replacement for last years best selling model the M2 and heres a quick insight into the M4
read more...
14 Nov 2017, 5:23 PM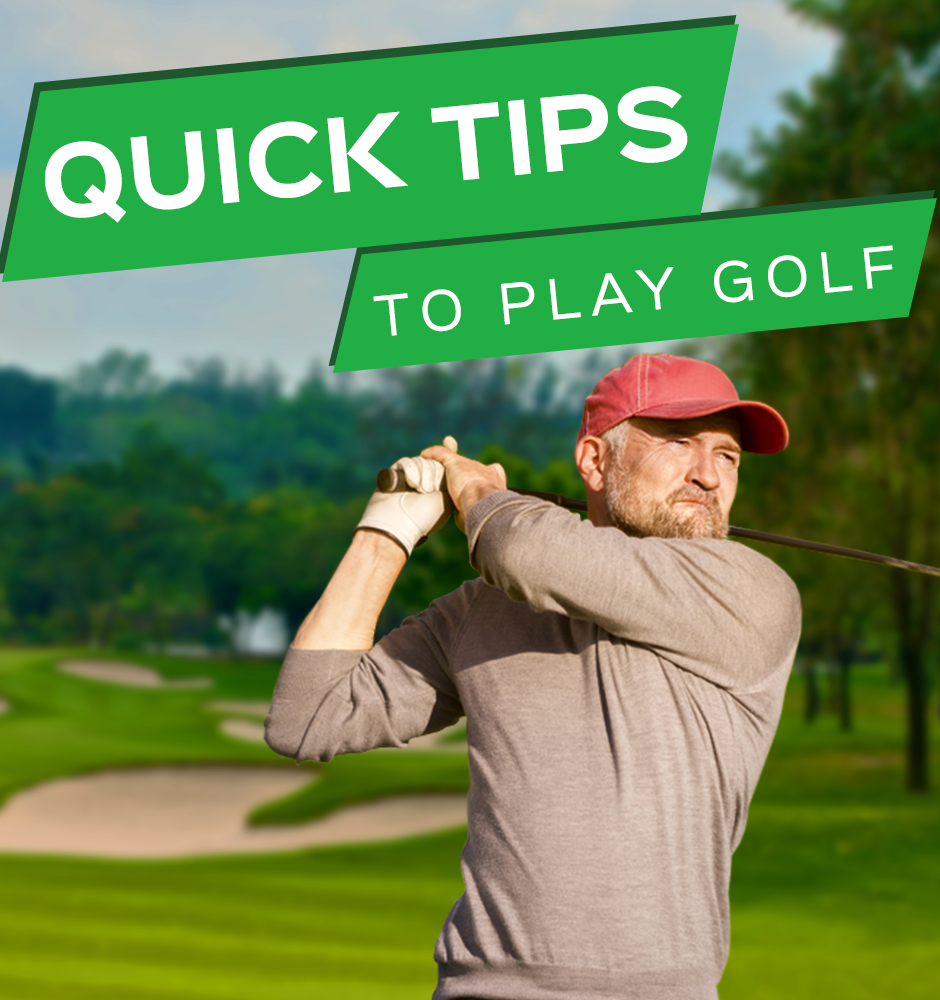 Golf is a great social game that combines keeping fit and being out of doors with the enjoyment of a technical challenge. Golf is also steeped in tradition, so observing the correct etiquette and rules when on the course is very important.
read more...
25 Aug 2017, 11:06 AM
If you've been carrying your clubs around for endless games of golf instead of using a cart, you're no doubt worn out and fed up. They aren't exactly lightweight to carry. However, it doesn't have to be a huge expense to invest in a golf trolley. Not only can they make your life a lot easier, they can also help you save your energy for the all-important task of hitting shots.
read more...
19 Jul 2017, 11:07 AM
To the untrained eye, all golfers may seem the same. Arriving in trendy golf attire, they carry irons and putters and value their handicap above all else. Scratch the surface, though, and you will find that the course can have as many different personalities teeing off as there are clubs in a bag.As a player, there is so much to think about.
read more...
26 May 2017, 12:31 PM
To the untrained eye, all golfers may seem the same. Arriving in trendy golf attire, they carry irons and putters and value their handicap above all else. Scratch the surface, though, and you will find that the course can have as many different personalities teeing off as there are clubs in a bag.As a player, there is so much to think about.
read more...
3 May 2017, 11:23 AM
One of the most hotly discussed topics in the golfing world is based around the most effective golf swing. There are opinions aplenty, and even scientific data, to formulate the optimum stance, trajectory and club grip.
read more...
22 Mar 2017, 11:41 PM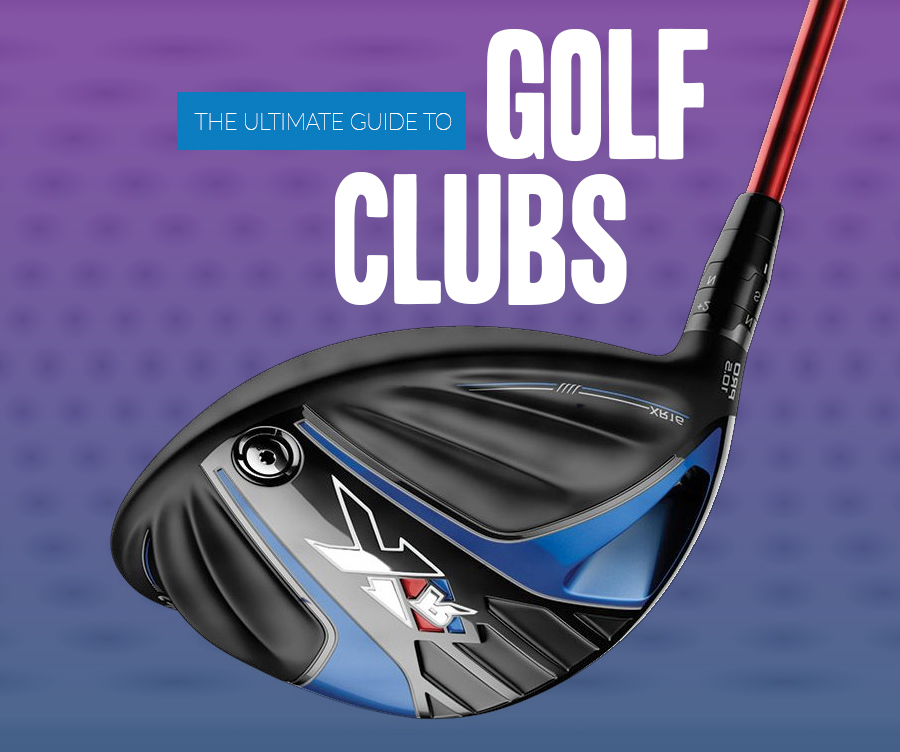 Golf clubs are specially designed to hit a ball various different distances, and they come with an assortment of different lofts to ensure the ball gets into the air. A typical golf club set is comprised of a combination of the different types of clubs, in order to give players a club for any shot they might face.
read more...
19 Jan 2017, 5:50 PM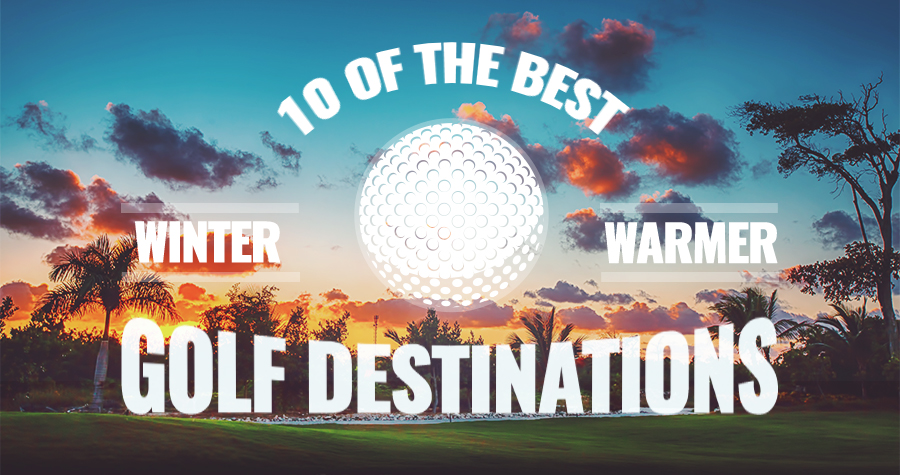 Looking to escape the cold and tee it up in a sunnier location this winter?

Here are 10 great golfing destinations worth a look...
read more...
3 Dec 2016, 9:50 PM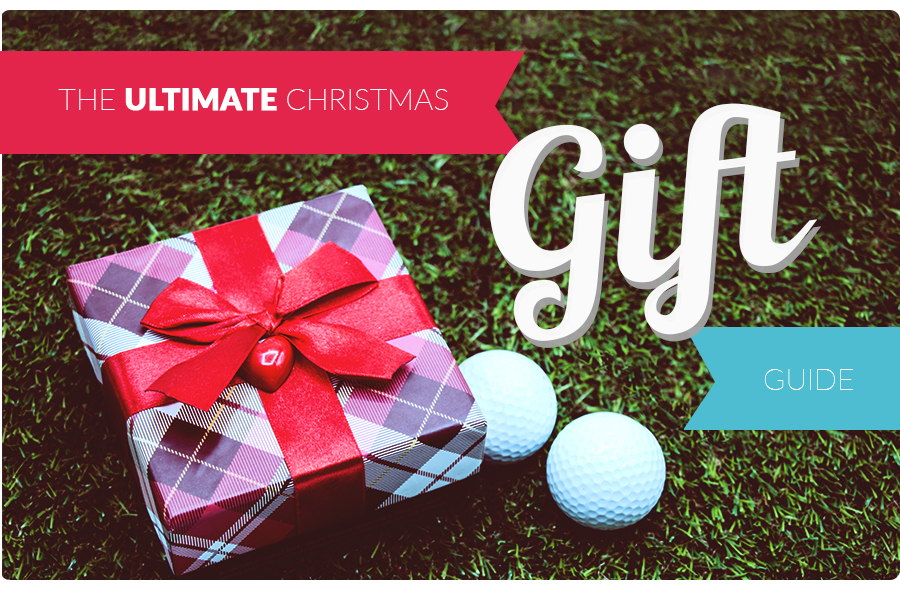 Looking for some inspiring Christmas ideas for the budding golfer in your life?

Whether it's your husband, your brother or perhaps your wife, we have a fantastic selection of the newest and most popular golfing gifts of the year
read more...
13 Sep 2016, 1:17 PM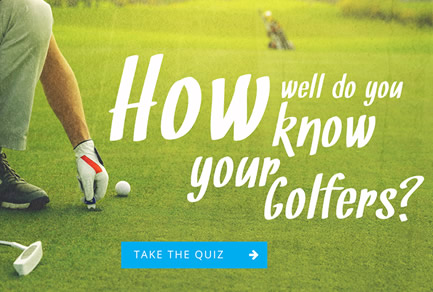 How Well Do You Know Your Golfers

How many of these famous golfers can you name

Take the Quiz..
read more...
5 Aug 2016, 1:14 PM
The eyes of the golfing world are in for a treat over the next few months with golf back in the Olympics and the Ryder cup due to take place.The players and spectators - in particular those used to golfing in more temperate climes - will need to dress accordingly, and they'd do well to take a look at the range of award winning golf clothing by Galvin Green.
Last year, the company scooped the prized Outerwear Brand of the Year title, beating some of the most respected names in golf wear.As anyone who's played on a links course will know, one of the biggest challenges – apart from the weather – is working out your distances. Luckily the pros have a caddy to do all their pacing and marking for them.
read more...
5 Jul 2016, 11:24 AM
The Bushnell Tour V4 has produced an interesting choice for consumers on which model to choose. Do you go for the standard tournament edition which historically has always been the safer, more popular option in previous models such as the Tour V3 or do you take advantage of the recent ruling change and go for the Tour V4 Slope edition?
The ruling now in place states that whilst any slope adjusted yardage supplied by a device will make it non conforming (resulting in disqualification) from any competitve play provided the device has the ability to turn off this feature then it is permitted for use. Unlike its predecessor the Bushnell Tour V3 Slope the new V4 has the ability to switch between tournament and slope modes giving you the best of both worlds.
read more...