A Look At The Powakaddy FW5s Electric Golf Trolley
20 Mar 2019, 10:30 AM
A Closer Look at
the Powakaddy FW5s
Electric Golf Trolley
Welcome to the Complete Golfer's spotlight on  Powakaddy Trolleys. Today, we'll be taking a closer  look at the Powakaddy FW5s, part of Powakaddy's impressive 2019 range of electric golf trolleys. If you're looking for an electric golf trolley that applies the very latest in modern golf technology, while providing assistance and advice allowing you to properly focus on the task at hand, the FW5s is exactly what you're looking for.

Let's take a closer look, shall we?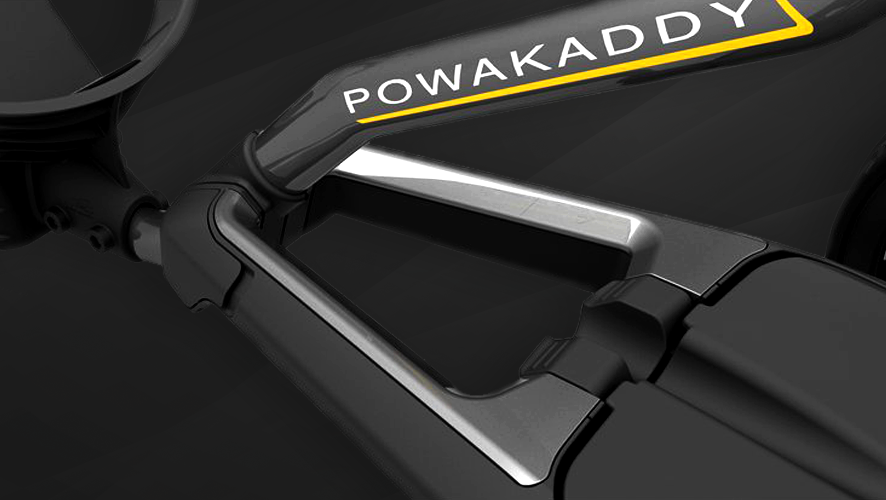 Trolley weight (excluding battery): 9.2KG
*Add 1.8kg for the 18 Hole Lithium Plug and Play
*Add 2.2kg for the Extended Range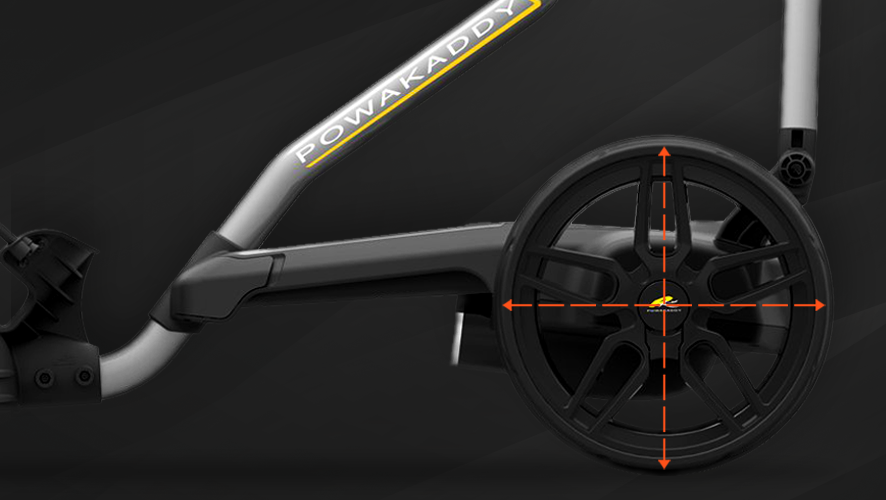 Width of wheel base: 570mm
Dimensions when folded: 385mm(H) x 810mm(W) x 570mm(D)
Dimensions when set up: 925mm(H) x 1285mm(W) x 570mm(D)
Let's take a look at some of the more impressive features:
New whisper quiet and powerful 230W motor:
In a genuine attempt to address noise pollution on the course, Powakaddy developed a long-life Lithium battery that keeps noise to a minimum and is optimised to provide a surprisingly long battery life while not sacrificing any of the power or control. This isn't just talk either. The UK Noise Abatement Society has recognised Powakaddy's efforts with the Quiet Mark Approval honour. Presented in writing, of course, with minimal fanfare.
2.8" full colour
widescreen display:
Keep tabs on your trolley and play with a battery life gauge and speed display as well as an improved EDF (Electronic Distance Function) that lets you send the trolley up to 45 yards ahead. Other features include anodometer, a digital clock and a trip/time indicator.
Unique Plug'n' Play™ Lithium battery system:
The Plug and Play system replaces tedious connectors, allowing for quick installation and replacement. This system is compatible with the Powakaddy 18 Hole Plug and Play as well as the XL for Extended Holes. The battery simply drops into the base and automatically connects. All Powakaddy Batteries come with a full 5-year warranty.
Integrated
USB charging port:
Situated right on the trolley's dashboard, the USB charging port is Ideal for keeping your phone or GPS charged throughout your round.
Lightweight
PowaFrame Chassis:
With a gun metallic finish, this premium frame makes the trolley incredibly durable yet easy to maneuver across all golf terrain. The Powakaddy Trolley Bag range has been specifically designed with the style and colour of the frame in mind, making all bag/trolley combos incredibly sharp.